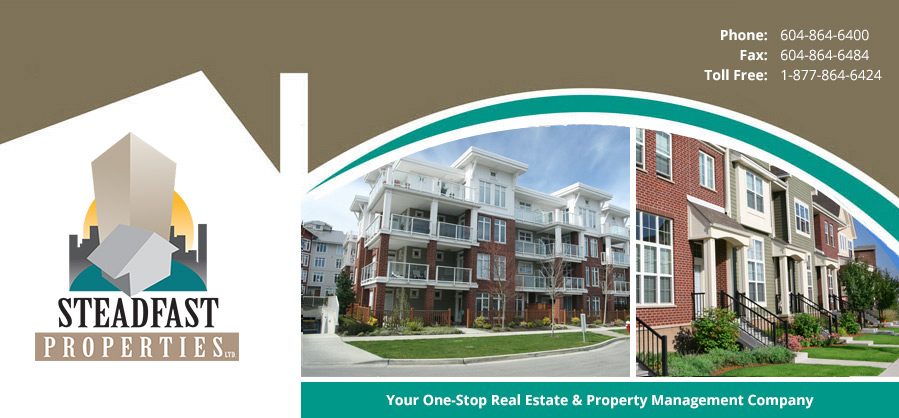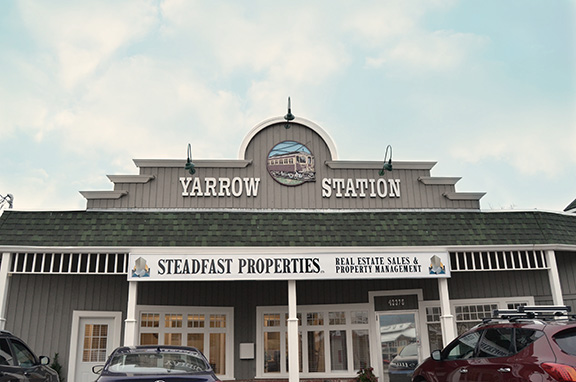 Steadfast Properties Ltd.

Phone: 604-864-6400
Fax: 604-864-6484
Toll-Free: 1-877-864-6424

Chilliwack Location
42375 Yarrow Central Road
Chilliwack, BC, V2R 0K1





Abbotsford Location
#204 - 2776 Bourquin Cres. W.
Abbotsford, BC, V2S 6A4


Steadfast Properties has offices in both Abbotsford and Chilliwack, BC, however we do business throughout all of the lower mainland. We offer a wide range of services, including Real Estate, Strata Management and Rental Management services. We have extensive knowledge of the Strata Property Act, Real Estate Services Act and the Residential Tenancy Act. This knowledge allows us to assist with specific advice regarding complex issues which may arise pertaining to your property.
You will be pleasantly surprised by our level of customer service and our extremely competitive rates! We are members of BCREA (The British Columbia Real Estate Association), CHOA (The Condominium Home Owner's Association), and FVREB (The Fraser Valley Real Estate Board).
Our goal is to provide quality service and to develop a cooperative and cohesive working relationship with our clients through transparent and consistent communication.

Please don't hesitate to contact us for your free management proposal or for a free real estate market evaluation. We hope to hear from you soon!
Please click on the links at the top of this page for more information regarding our services, contact information, etcetera.